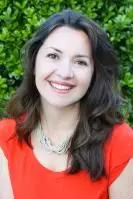 Hello and welcome..

I have had the pleasure to work as a psychotherapist for nearly 10 years and have found it to be the most rewarding work I can imagine doing. I didn't always know that I wanted to be a therapist, but I always had a curiosity about people, their experiences, their stories and just what made people tick.

I earned a Bachelor's Degree in Human Services and then a Master's Degree in Professional Counseling, both from Mercer University. I first gained experience in the field of mental health when I took a position in a rural mental health center, where I worked primarily with children and adolescents with severe and persistent behavioral health issues. After several years, I moved on and worked at a couple of community-based mental health centers in the metro-Atlanta area, which provided me with more opportunities to work with more diverse groups of people. In 2010, I decided to open a private practice in the Atlanta area, so I could focus on my specializations. I am truly grateful for all of winding roads that have led me to where I am, so that I can do this work that I enjoy so much.

Early on in my career, I became very interested in PTSD and trauma, the neurobiology of trauma and its' effects on the body. The body remembers, even when the brain does not or cannot. Many people think that PTSD or trauma is only experienced by war veterans, however nearly everyone experiences a traumatic event or situations at some point in their lives. These experiences can create all sorts of symptoms and side effects

Additionally, I enjoy presenting at local conferences and in the community and have been invited to present on many topics such as: The Impact of Child Traumatic Stress, Implementing Trauma-Informed Services and Systems of Care, Child Sexual Abuse Prevention, Cultural Diversity, Ethics, Managing Aggression and Aggressive Behaviors and many others.